Lady Gaga, Harry Styles & Serena Williams To Co-Chair 2019 Met Gala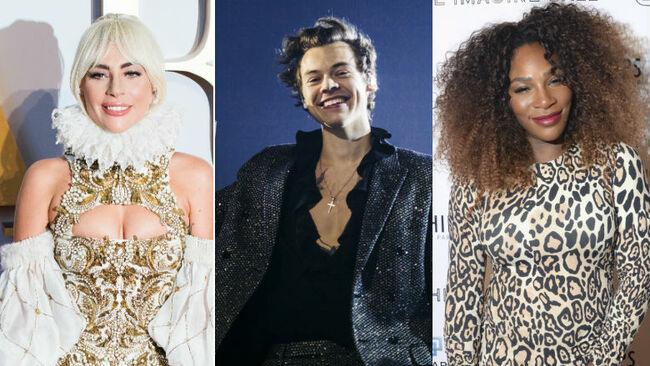 Lady Gaga, Harry Styles and Serena Williams have been selected as next year's celebrity picks to co-chair the 2019 Met Gala, with a focus on the theme: "Camp: Notes on Fashion."
The announcement arrived on Tuesday (October 9) and detailed that the theme was inspired by Susan Sontag's 1964 essay "Notes on 'Camp," which describes camp as "love of the unnatural: of artifice and exaggeration." Anna Wintour, editor and overall HBIC of Vogue, has co-chaired the gala since 1995 and handpicks a string of celebrities to join her on the panel. Previous picks have included Beyoncé, Taylor Swift, Katy Perry, and Marc Jacobs.
"We are going through an extreme camp moment," Andrew Bolton, curator of the Costume Institute, said in a statement, "And it felt very relevant to the cultural conversation to look at what is often dismissed as empty frivolity but can be actually a very sophisticated and powerful political tool, especially for marginalized cultures."
This year's installment of the Met Gala was co-chaired by Rihanna and included a live performance from Madonna. On the guest front, it featured the first public appearance from Grimes and Elon Musk as a pair. The 2019 Met Gala goes down on May 6 in New York City.